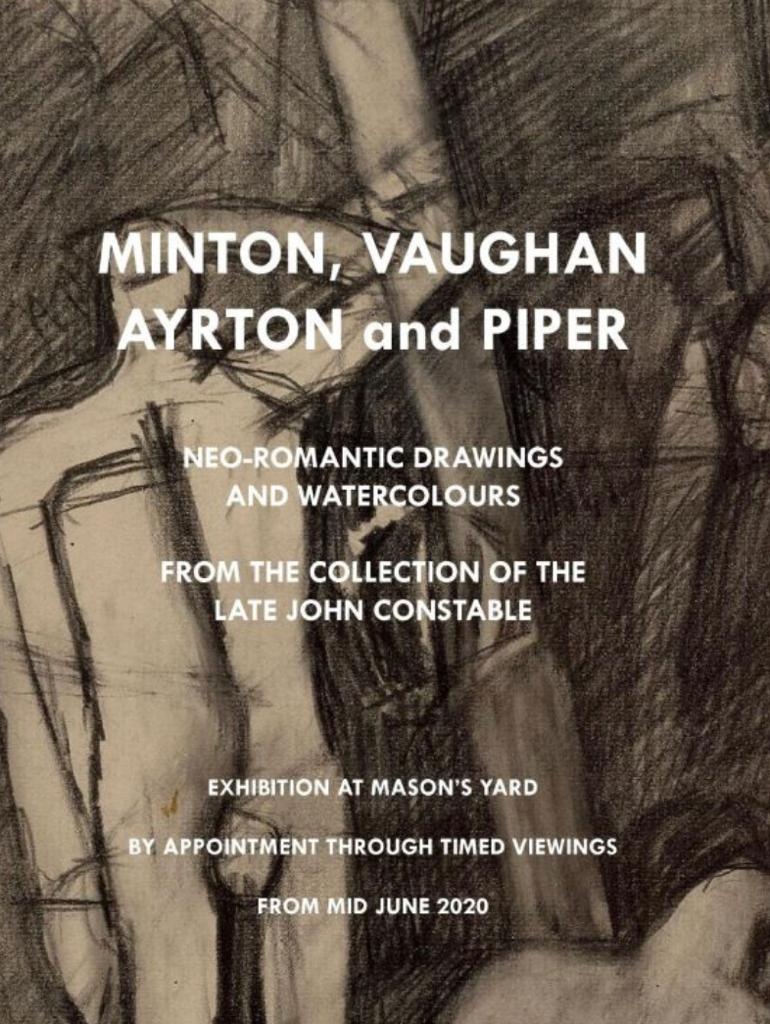 This exhibition is opening in our Mason's Yard Gallery from the 15th June and can be viewed by appointment, with up to 4 people in the gallery at a time.


Click here to book an appointment to view the exhibition
This exhibition is a collaboration with Harry Moore Gwyn Fine Art and features 38 drawings and watercolours by some of the leading exponents of the neo-romantic movement in Britain from the collection of the late John Constable. Constable, who died at the age of 91 last year, was one of life's true connoisseurs and aesthetes, who spent his lifetime collecting and researching art. It has been a pleasure to catalogue this collection, some of which we present here, and we are grateful to his business partner Nigel Collins for all his support in putting this together.
A physical catalogue will be accompanying the exhibition.
We hope you will agree that it is a fabulous selection of work. Please note that all of the prices are subject to ARR at 4%.
Please do email us should you like to secure a work.