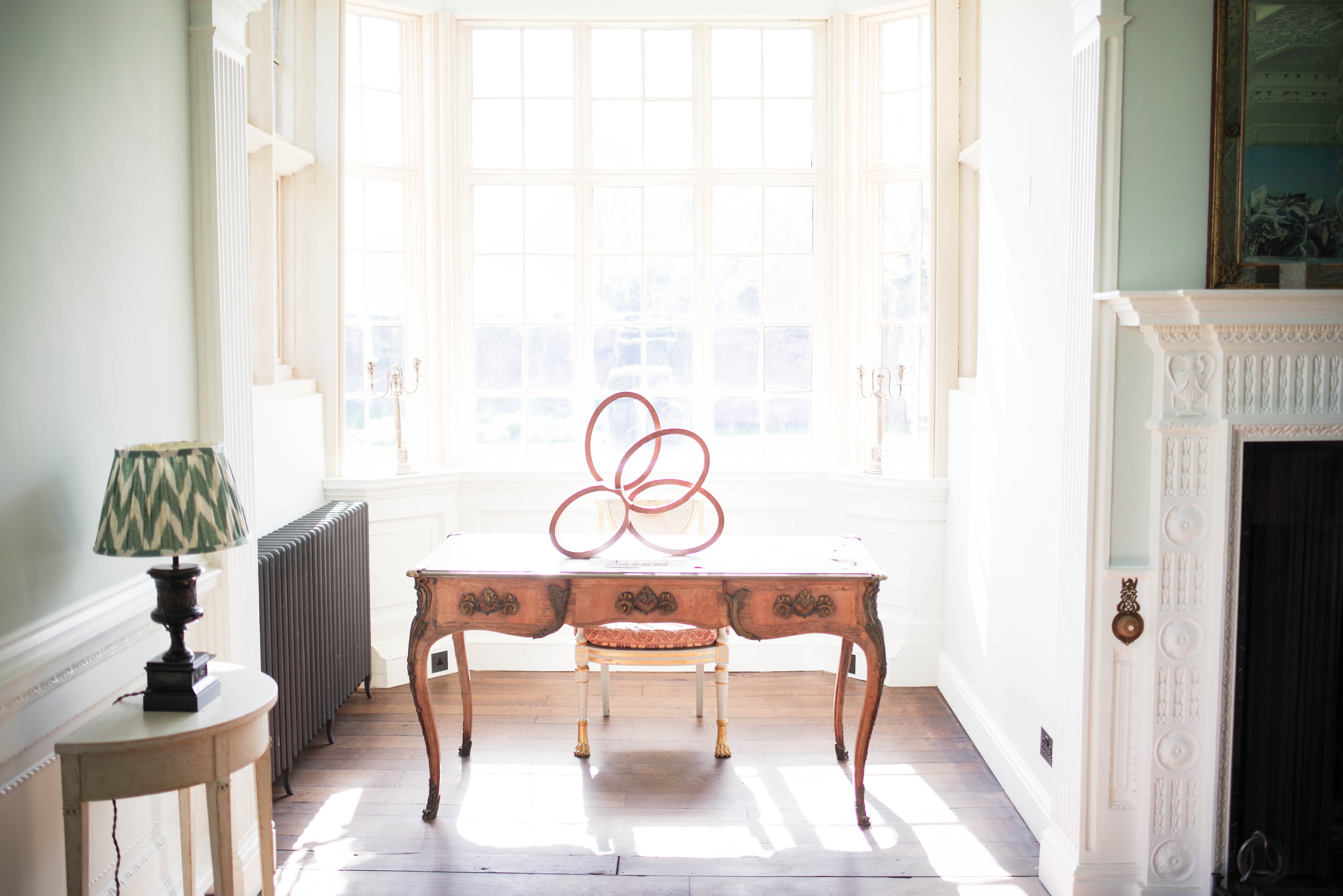 Nigel Hall R.A., Miirrored Copper, Dorfold Hall, Cheshire
We offer confidential advice on acquiring or selling art and are able to work on your behalf whether a first time collector, or a seasoned connoisseur, private individual, business or institution. We are able to act as a personal curator and provide a vetting service for works you may be interested in purchasing. We can also advise on the works already in your collection and are able to provide a cataloguing and inventory service. Other services include advising on the conservation, framing and installation of your art.
For all enquiries, please click the link below to contact our Director Lizzie Collins
CORPORATE ART
Art in a business environment is a powerful tool of non verbal communication that can be used to reinforce the values and ethos of a company. Art can play an important role for companies in their marketing, branding and communications. When used strategically, art can have a powerful impact. At Zuleika Gallery we understand the role art has to play in a business envinroment and are able to help companies develop strategies for their visual messaging through art. We are able to select and site art that not only improves the workplace environment, and wellbeing of staff, but can also a make dynamic visual impact and deliver a strong branding message. Our Director, Lizzie Collins is also the curator for the Art Programme at the Saïd Business School, University of Oxford.


SOURCING
We are able to source art on your behalf for your collection using our extensive network of contacts as well as our experience of auction. We can handle the entire transaction and help you to develop a collecting strategy tailored to your particular needs, taste, budget and investment risk. We will make recommendations as to what to buy, whether through auction, gallery or private sale.
SITE SPECIFIC PROJECTS
We are happy to advise on purchasing art for specific location, whether private or public. We have experience in both the private and public realms and are happy to travel in order to discuss your requirements in situ.
SELLING
Whether you are looking to sell a single work or a collection we can advise on the best way to proceed. We can consult on your behalf with external advisors and valuers if appropriate in order to get the best possible sale price.
PRIVATE SALES/CONSIGNMENT
We take work on consignment and are also able to broker private sales on behalf of our clients. We welcome enquiries regarding offering work on consignment through Zuleika Gallery or can advise on selling at auction.
"Lizzie has been a great supporter of Modern Art Oxford for many years and we have been delighted to draw on her considerable expertise in our Collecting Contemporary Art programmes. Lizzie is knowledgable about the market, with extensive experience in valuation work, and is one of the most approachable people we know. I have no hesitation in recommending her experience and skills to collectors." Paul Hobson, Director, Modern Art Oxford.
"Lizzie has a thorough and current knowledge of the art market and was a huge help in advising me on downsizing a private collection. Her approach to business is straightforward, honest and realistic - refreshing!" Nick Irvine, Oxfordshire