With the Jubilee festivities coming up this week we wanted to share two artworks in celebration of the royal activities this week. These two paintings will be part of the upcoming exhibition Paul Maze and Winston Churchill: Companions of the Brush in collaboration with Blenheim Palace, held in the Exhibition Suite Rooms. Paul Maze painted mulitple royal events, he was invited to record the funeral of King George VI on 15th February 1952 and was the official painter of HM the Queen Elizabeth II's Coronation on 2nd June 1953.
We hope you all enjoy the Jubilee celebrations!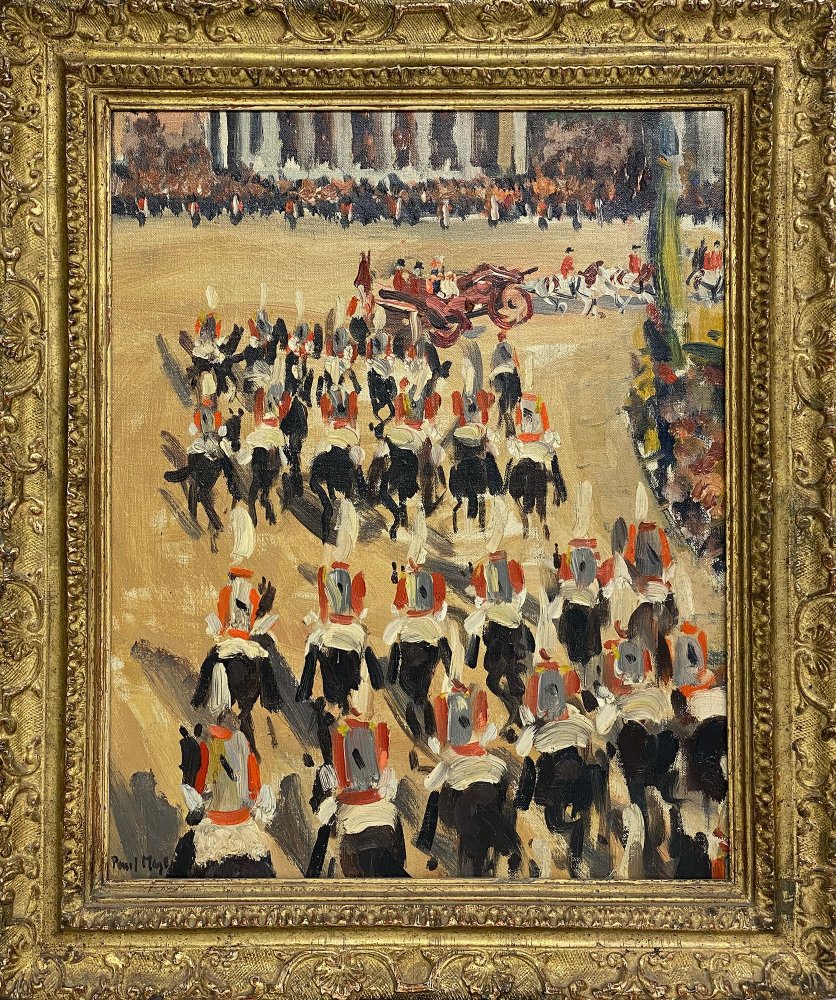 Paul Lucien Maze, (1887-1979), Life Guards at the Trooping of the Colour
Image © the artist's estate, courtesy of the Duke of Marlborough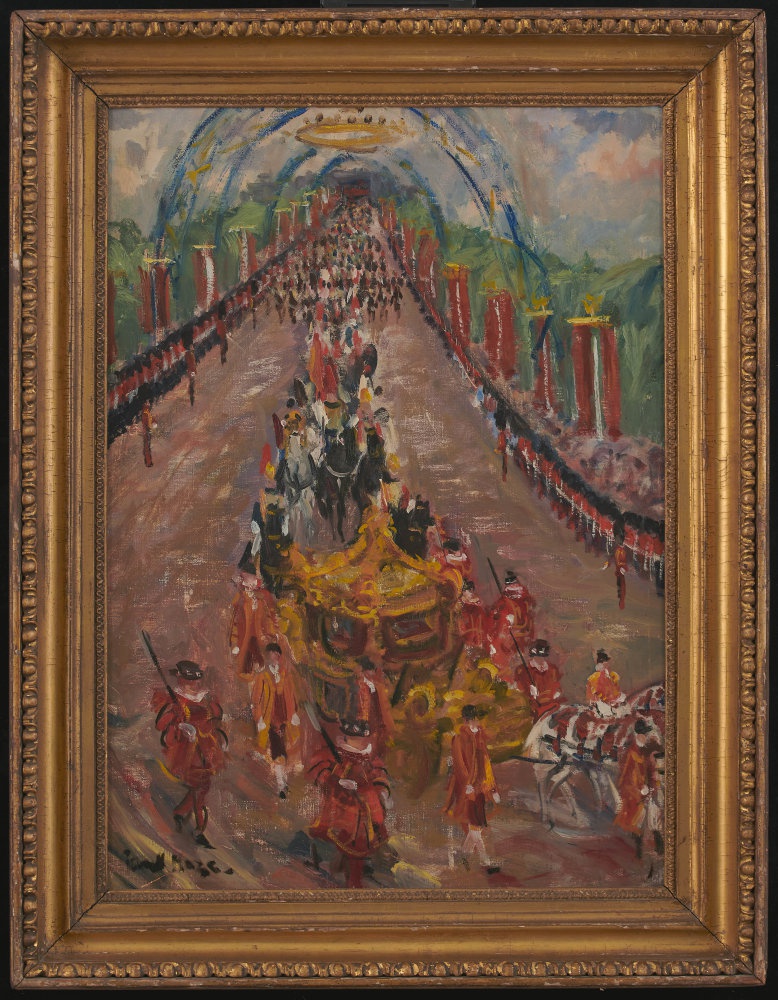 Paul Lucien Maze, (1887-1979), The Coronation, oil on canvas, 64 x 46 cm
Copyright: The Estate of Paul Maze. Loaned from a Private Collection, courtesy of Panter and Hall.