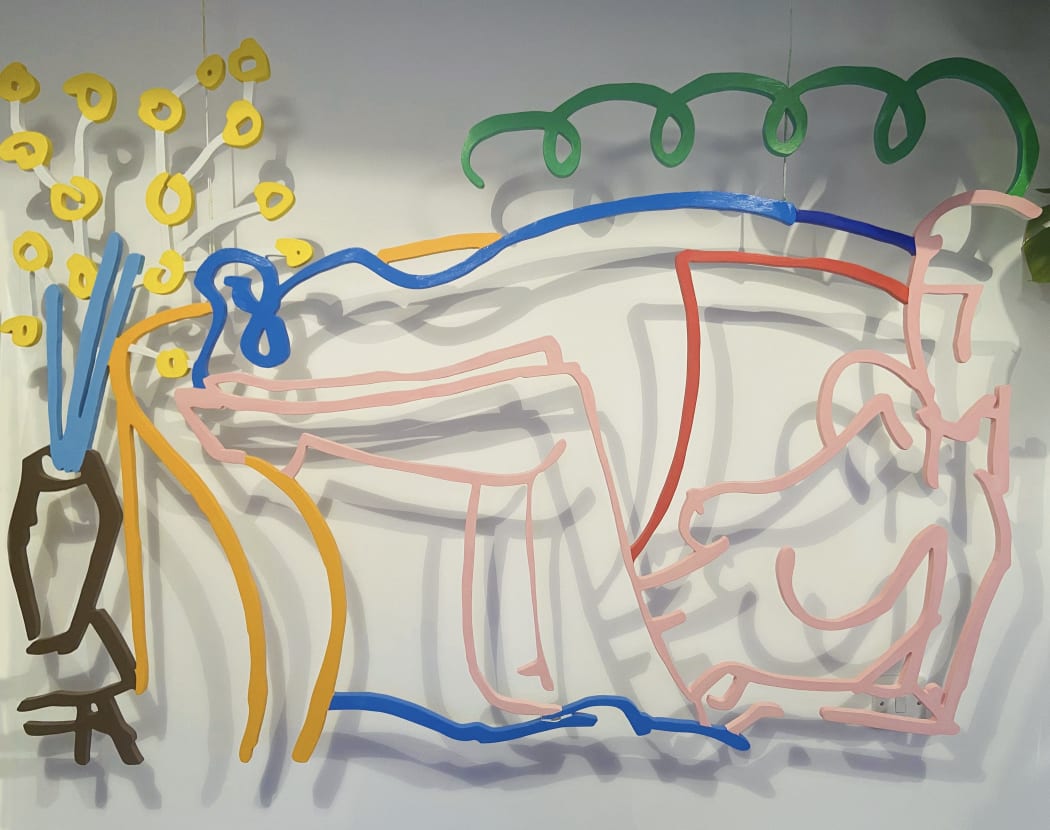 This week we asked Amanda Jewell, curator at the Sewell Centre Gallery, to talk to Sam Wadsworth about the drawings and woodcuts presented in his current solo exhibition Sam Wadsworth: The Nudes, From Drawings to Woodcuts, showing online until 20th June. Here's an overview of the interview that took place over Zoom. A filmed studio visit will follow in the coming weeks.
'British artist Sam Wadsworth is known for his portraits and landscapes and is a regular exhibitor with the Royal Society of Portrait Painters. Based in the Northamptonshire village of Kelmarsh, I spoke to him via Zoom about his current exhibition at Zuleika Gallery and about his personal lockdown challenges.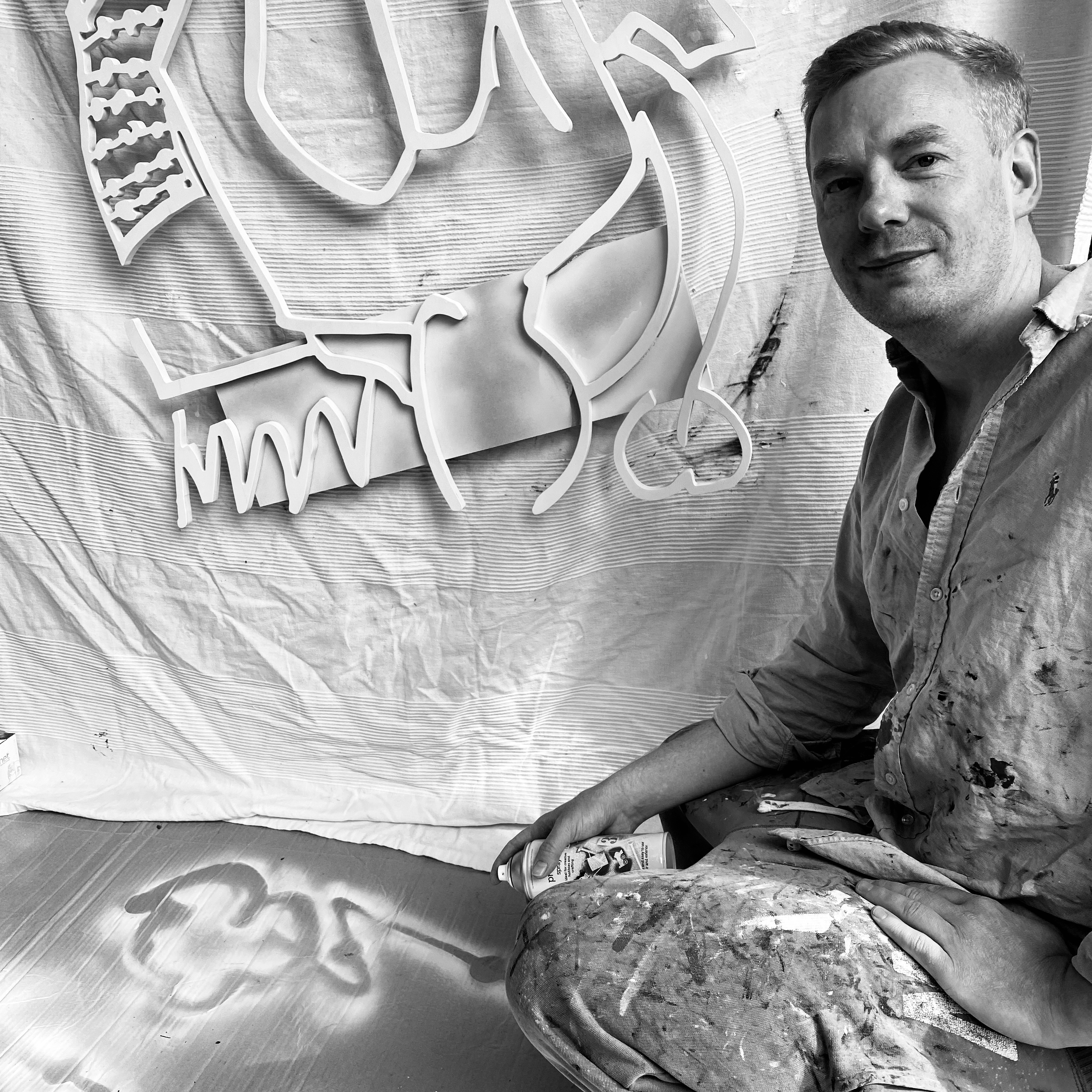 Sam Wadsworth: The Nudes - from drawings to woodcuts is seemingly a new direction for Sam, but is actually the result of 20 years of life drawing. Sam confesses that there are 'piles of life drawings' in his Kelmarsh Hall studio which have accumulated during his quest for simplicity and tangible form. Before lockdown, Sam regularly drew from life models, quick drawings of no more than five minutes that aimed to capture only the essence of the model. The speed of each sketch aided his pursuit of 'spontaneity and naturalness' and blocked the inevitable rush to detail which can happen when there is unlimited time to draw. He loves the lack of 'room for mistakes' and the discipline that this imposes. In the present situation, Sam has returned to drawing from the Old Masters and he has enjoyed having the time to study the work of Bonnard, Titian and Turner. Despite the Matisse like quality of his odalisques, he does not consciously turn to this artist. A sub-conscious inspiration maybe, but Sam believes that Matisse has already extracted the essence of his subject: there is 'nothing left to steal'.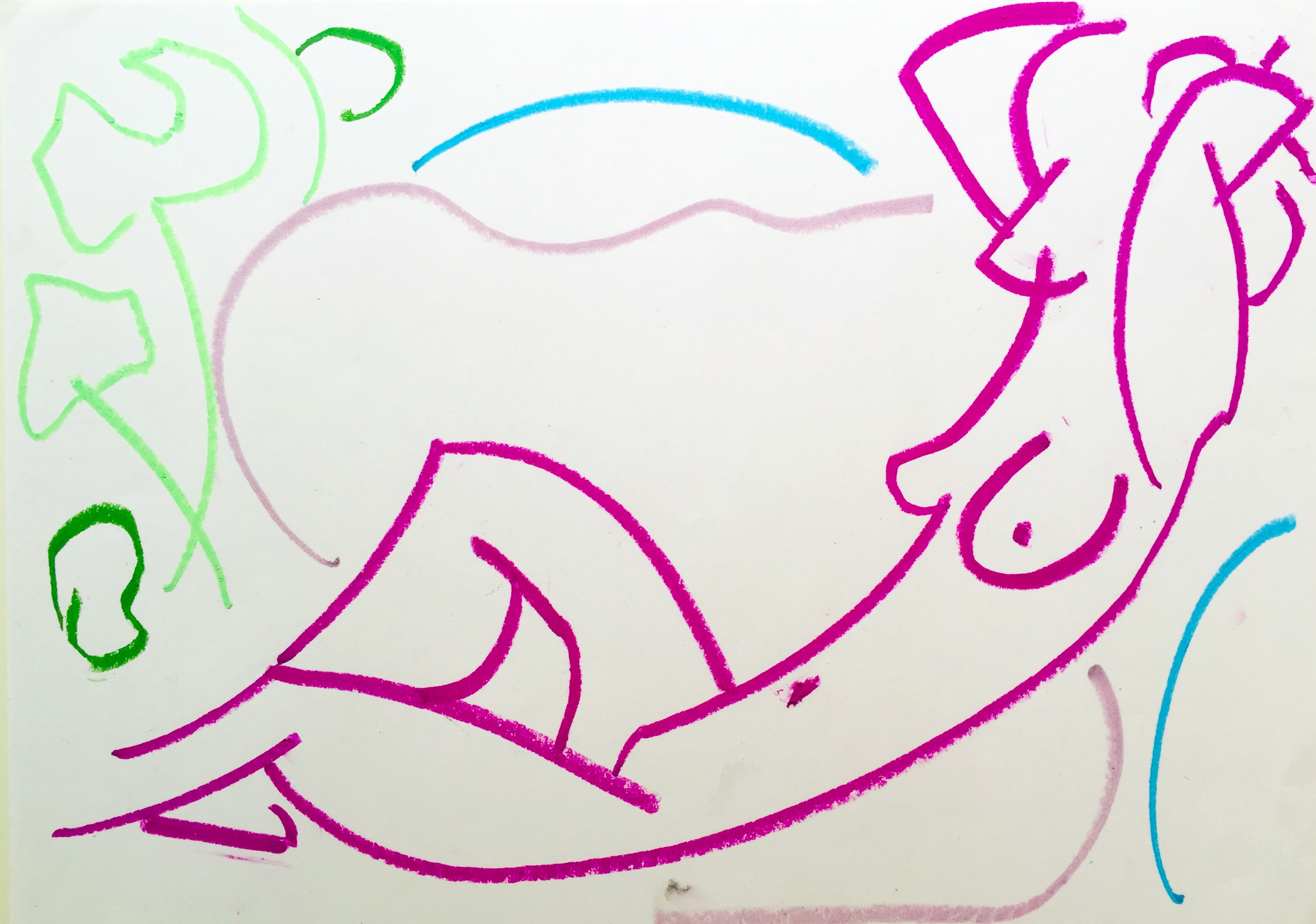 Amy in Magenta, 2015, oil pastel on paper, 45 x 32 cm
Sam talked about his impulse for simplicity and how he 'would be happy with just a coloured line.' This desire to take a line for a walk has led him to new materials and ways of making. Over time, 'drawing has not been enough', he 'needed something more tangible' and this has in turn precipitated his woodcuts. Sam instantly but gently dismissed my question about whether he had tried online life drawing in this new age of the virtual. His work is about the figure in space, about physicality and about touch. This strikes a resonant chord for us now as we begin to reassess our own relationships to space and the physical space of others. With social distancing the new norm, an alien world of physical navigation awaits us. Sam and I both lamented how the natural inclination to hug our loved ones must now be checked and resisted. We talked about the changes to simple acitivities and all those things that every human being has taken for granted.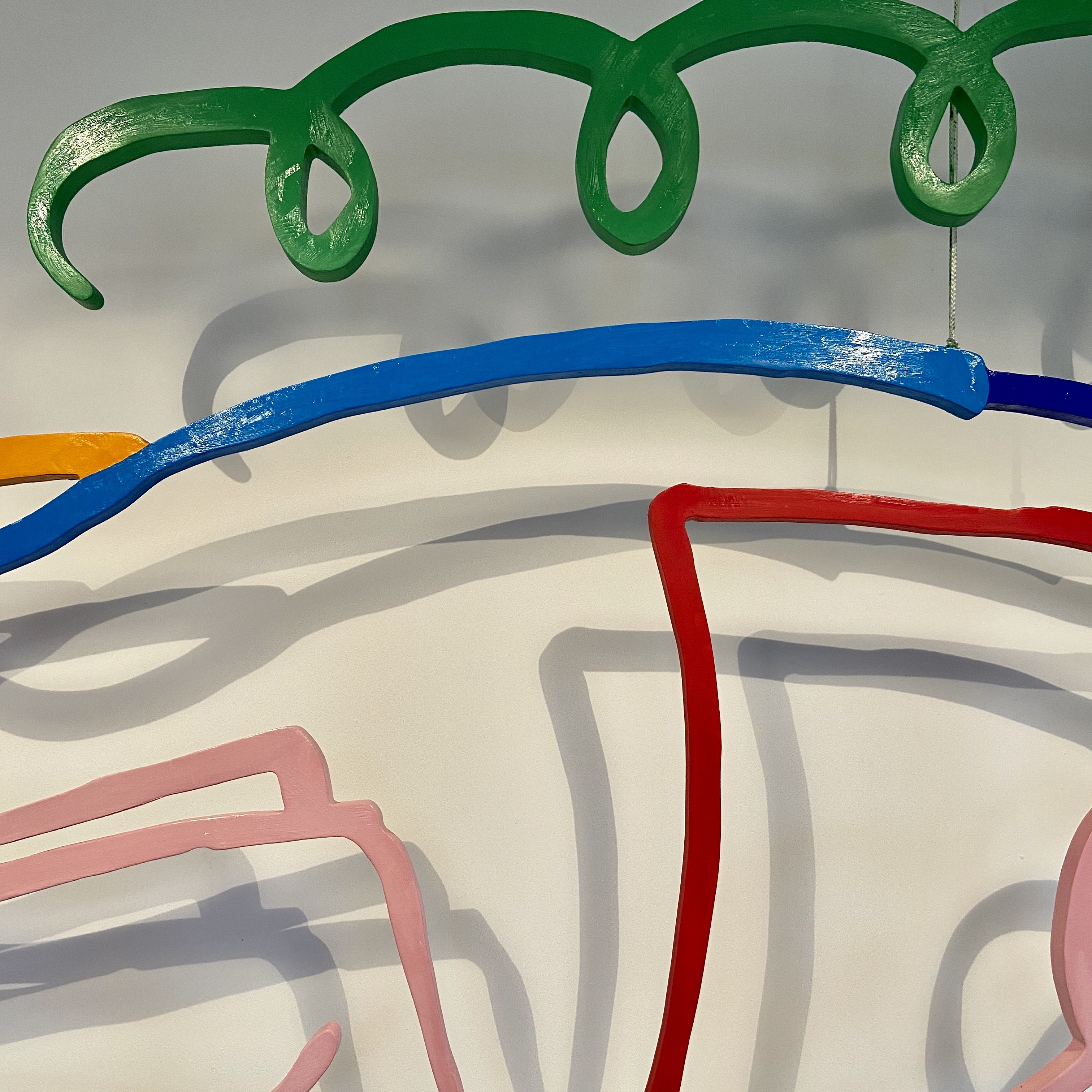 The woodcuts are the next step on his journey from life drawing and involve a sophisticated and timely process. Sam explained the stages and the creative team that now assists him in making his end piece. Using a local CNC company, his initial drawing is doctored and adjusted using mathematical theorem until it becomes a vector drawing. This is laser cut from wood and sent to be sanded and primed. Sam then paints the figure. It's an expensive process too, which forces even more discipline: the image has got to be right and all the lines must join up. Working on a big scale is something that Sam has always wanted- the final piece is about 1.5 metres high. Sam has 'loved the community' who work with him – the vector drawer, the laser cutter and the man who sands and sprays. Sadly, the local CNC factory he uses is now closed-its reopening an uncertain date. He also enjoys the tension between such a calculated and logistical process and the spontaneity of the initial act of drawing.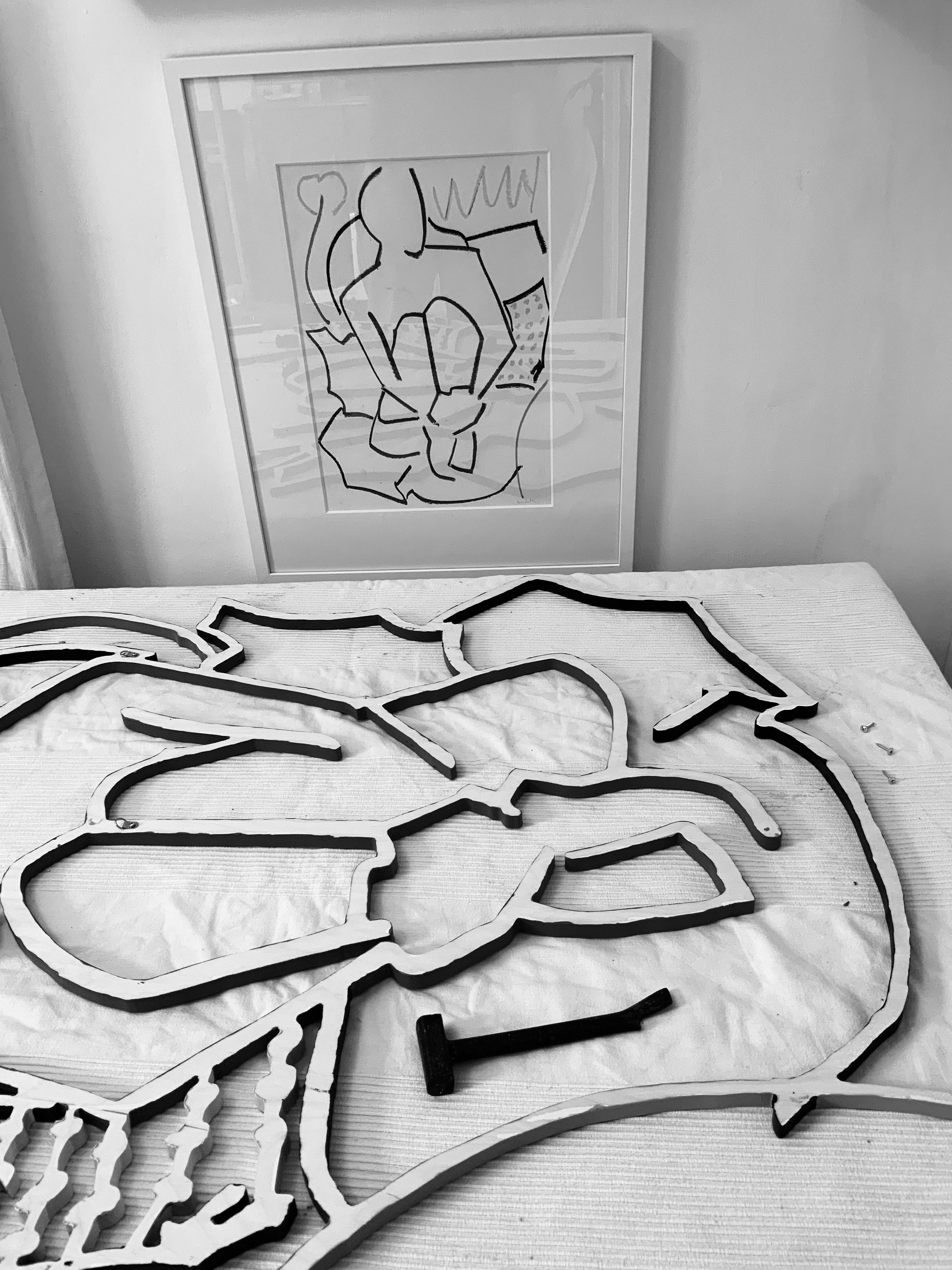 Like most of us, Sam has found lockdown hard. He misses social interaction professionally and personally; he 'misses real life'. Not being in the physical art world has affected him profoundly Although cheerful during the interview, he has found motivation hard to come by. 'Working in solitude is fine' he says, it's the move from 'one kind of solitude to another at the end of a working day' that palls on him. However, once started, he derives great comfort from drawing and working and has found it to be a highly productive period of time. He has been boosted by two woodcut commissions and has plans for large 3 dimensional outdoor pieces made from steel. He is very preoccupied by the idea that his nudes are cartoons in the purest sense-that his sketches can be scaled up in different materials and dimensions and by using new techniques and skills.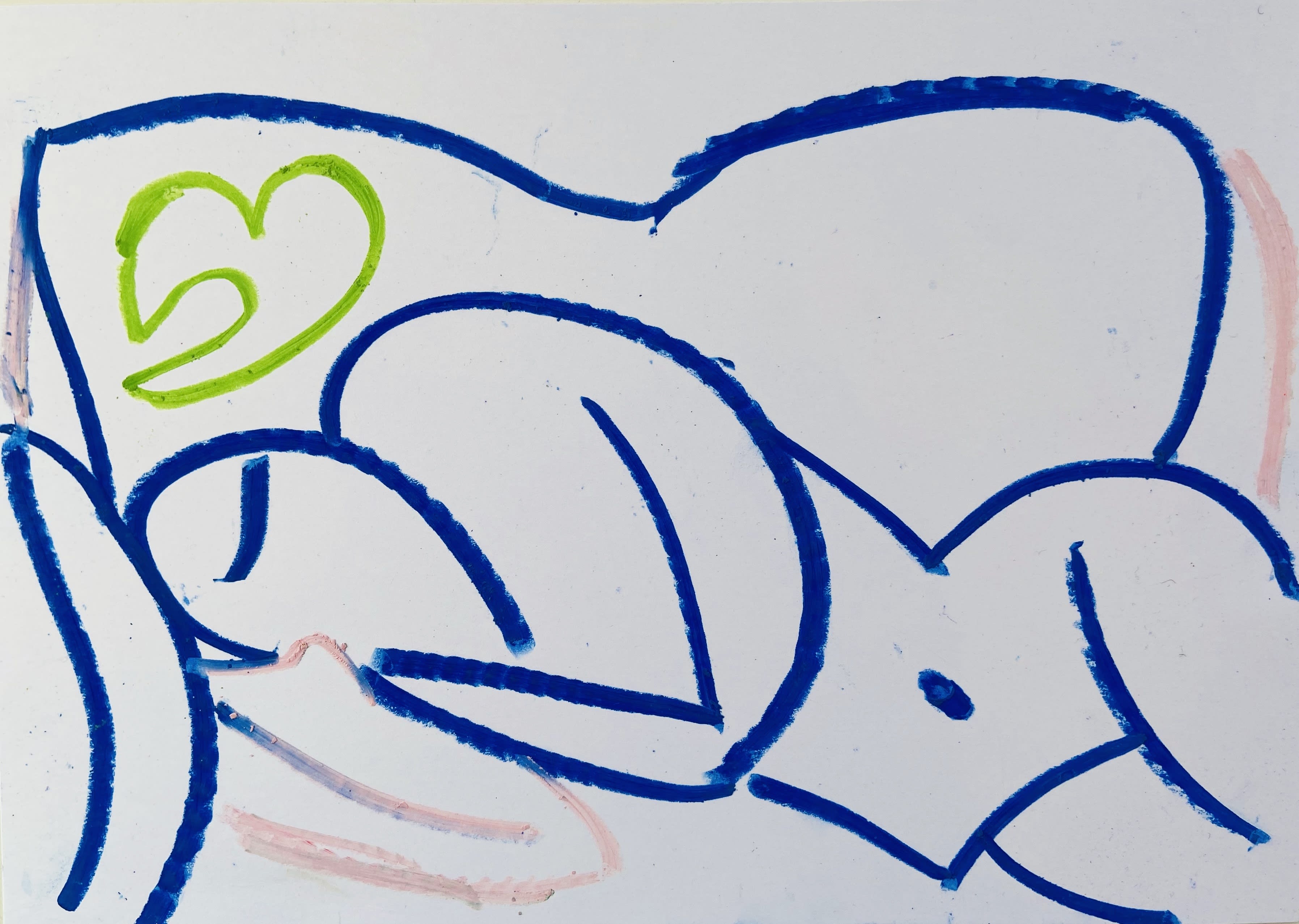 Nude in Dark Blue, 2017, oil pastel on paper, 45 x 32 cm
The conversation ended with laughter however, as he described his evening exercise skateboarding down the local lanes of his village. The idyllic but surreal experience of skateboarding into the sunset on roads devoid of cars is not wasted on Sam.'
Amanda Jewell
Images courtesy of the Artist.