In September 2020, Frances Aviva Blane (FAB) was interviewed at her studio by film maker Penny Woolcock ahead of her forthcoming exhibition with Zuleika Gallery, titled 'Fragmented' which is a duo show of new work presented by two established practicing artists, Frances Aviva Blane, alongside ceramicist, Claudia Clare.
In this short video, Blane discusses the new paintings from the exhibition with Penny Woolcock (PW).
We've transcribed an excerpt from the interview here and the link to watch the video van be viewed by clicking on the main image, or the video button at the end.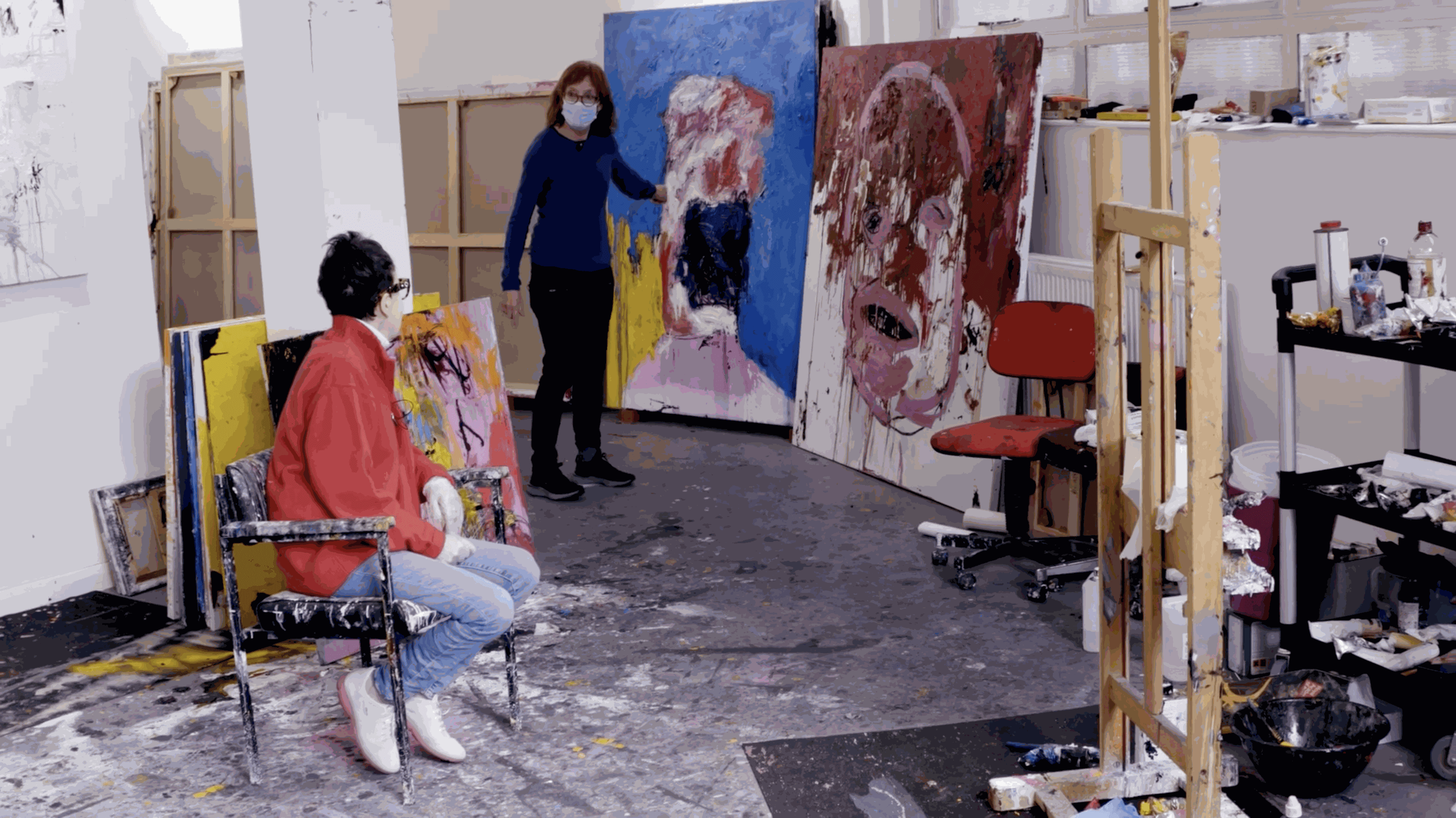 FAB: You know, you get this feeling, you're so much in the moment, it's almost like a desperation. It's like, you do this; It doesn't work. You do something else, then you do something else, and all the time you're thinking 'I need to resolve this. I need to resolve this.' And, it's exciting!
PW: So, Frances, this one (indicates to painting) You call it 'Smile'.
FAB: I call it 'Smile'.
PW: So, what was going on in your head when you painted it? Do you remember?
FAB: When I painted it, I had absolutely no idea what it was going to be. And that was very odd, because although I do work like that, I had set up all my paints, and what I do remember is running out of yellow (paint) 'cause, at that stage I didn't use much yellow.
PW: So, are you telling me that 'Smile' could have been a completely abstract painting?
FAB: It was before. There was the pink, the whole canvas was pink. And then I'd sctached, I'd done sort of black scribbles, which you can actually see if you go up close. You can see the marks that I made. That's sort of what I mean when I talk about the life of a painting. You know, I really have no idea how they're going to end up because, then, obviously, I wouldn't do them...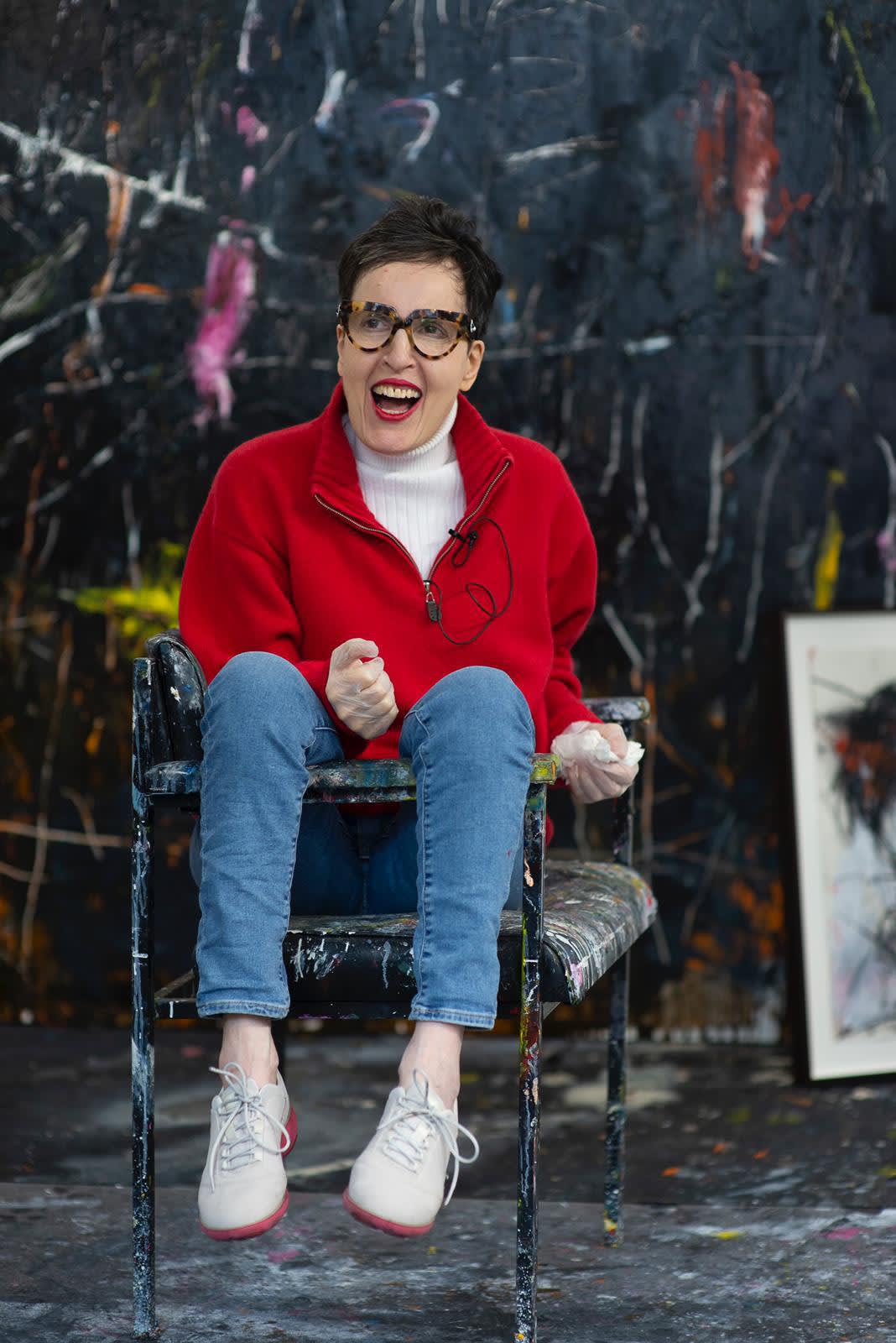 With thanks to Frances Aviva Blane and Penny Woolcock. Images courtesy of The Artist
Camera - Leo Regan
Editing - Alexander Fry
Director - Penny Woolcock
Painting discussed:
Frances Aviva Blane
b. 1954
Smile, 2020
oil on linen
180 x 120 cm
An interview with artist, Claudia Clare, will be shared here soon.
The exhibition, 'Fragmented - Frances Aviva Blane and Claudia Clare' is on show from 21st October until 14th November 2020. By appointment. Zuleika Gallery, 3rd Floor, 6 Masons Yard, St James's, London SW1Y 6BU
E: info@zuleikagallery.com