Claudia Clare's new pots are a reflection of our times. In the midst of divisions created by current situations, Clare talks about important relationships, her 'global family' now separated by lockdown or borders, and how making pots featuring these loved ones honours the importance of remaining connected, and allows her to achieve intimacy in a time of separation.
"'We Are a Family,' features my WhatsApp or Corona Family. Four adult friends and a baby who made lockdown something a little more memorable in a good way. Sleeping at the base of the pot is my cat, Comet, the only one who was actually with me physically throughout the Covid period."
Claudia Clare on her new work 'We Are a Family", 2020.
"In 'Verdant Spring, it is the Spring Equinox - Persian New Year. The imagery on the pot combines 'No Ruz,' New Year, with 'Sizdah Bedah,' the last day of the New Year celebrations and often a family picnic day. The pot features Hossein, chatting with me during these celebrations using the trusty WhatsApp to film the occasion and, in effect, bring me in while I enjoy the quiet of my garden over the lockdown period."
Claudia Clare on Verdant Spring - Together and Apart, 2020.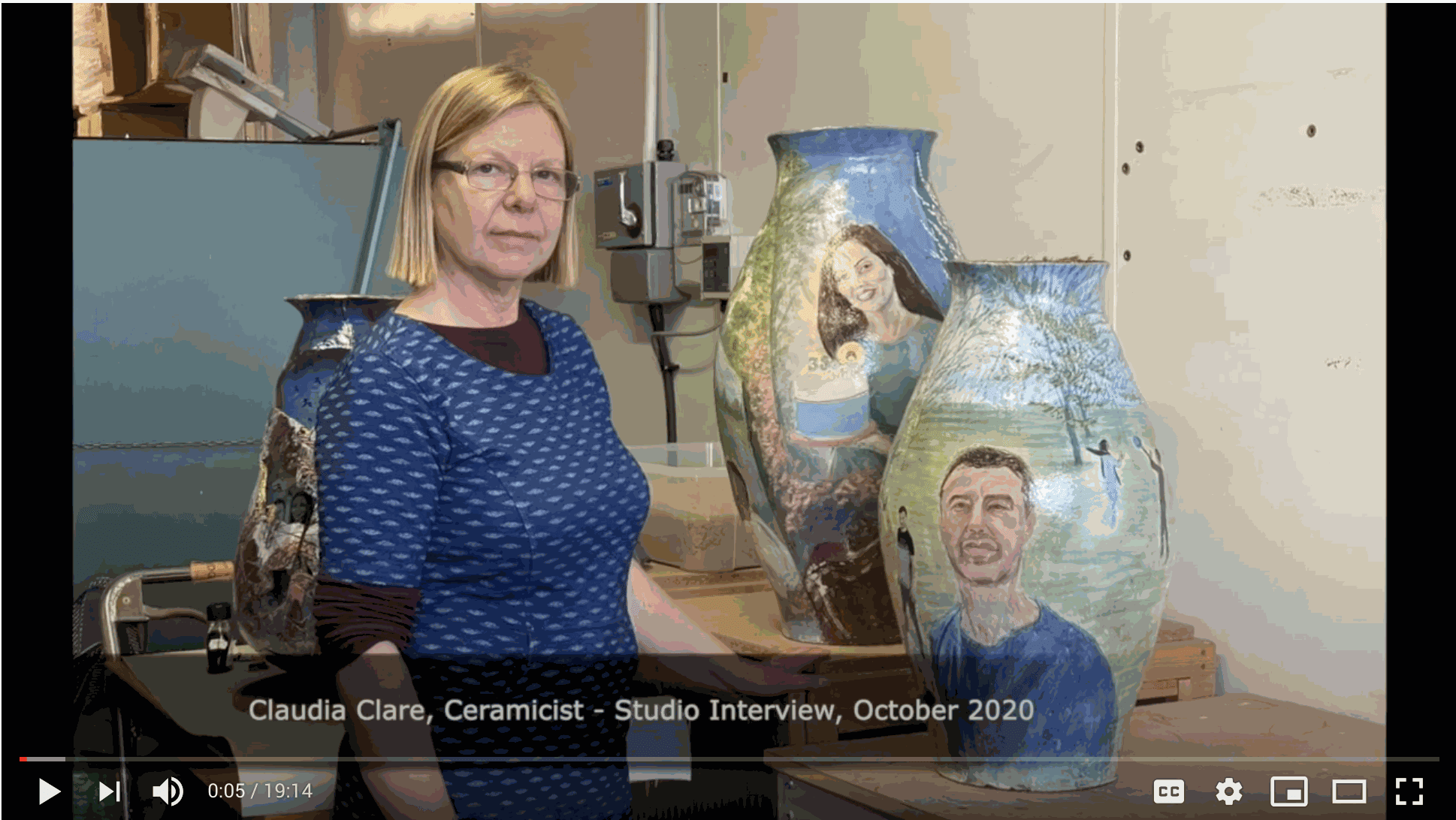 'Fragmented - Frances Aviva Blane and Claudia Clare' is open Tuesday - Friday by appointment at Zuleika Gallery, London.