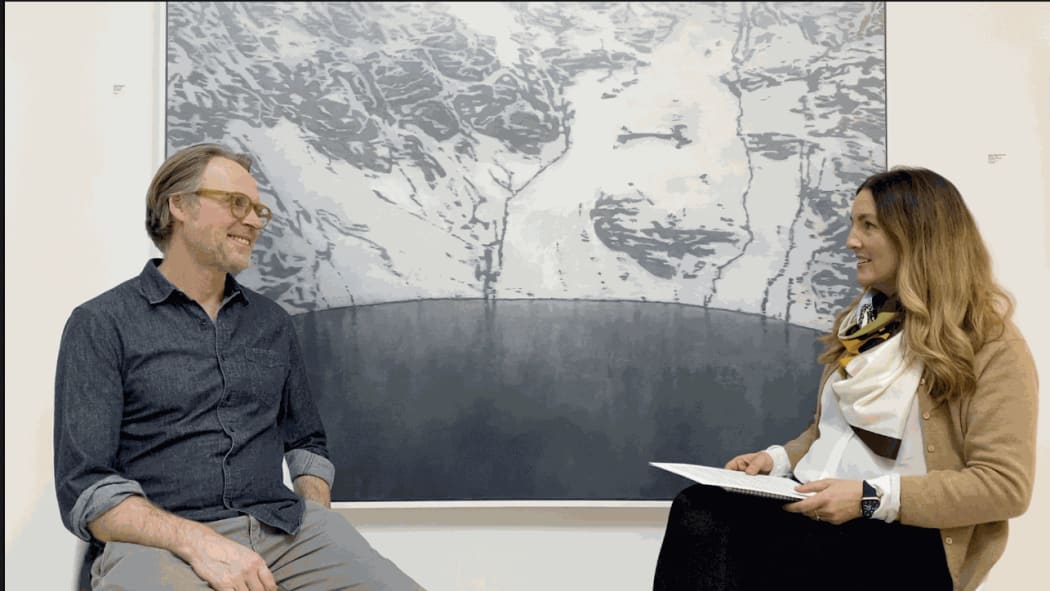 Born on the Welsh borders, now living and working in London, artist Daniel Crawshaw (b. 1967), is a painter intrigued by the fragile potential of mountains and is an obsessive gatherer of material. Walking in the peaks of Glamorgan, Wales or Northern Canada, he photographs and distills experiences into emotive paintings that reflect both the beauty and daunting isolation of nature and the elements, in varying scale. Crawshaw says, 'Through oil paint I hope to articulate lost moments common to us all and relish the possibility of transforming empty scenes into settings for others to occupy'.
In December 2020 we filmed an interview with Daniel Crawshaw at Zuleika Gallery in Woodstock.
Remote Lands is a group exhibition presenting the work of six established international contemporary artists, each studying the phenomenal natural beauty of remote and isolated landscapes; from snowy mountains, to valleys, trees, rivers, and forests, explored through their respective work in contemporary painting, printmaking, and ceramics. Artists include: Daniel Crawshaw (b. 1967) , Emma Stibbon RA (b. 1962) , Rebecca Salter PRA (b. 1955) , Jo Gorner (b. 1961), Yasushi Yamabe (b. 1958), and Nadine Bell (b. 1961). The exhibition runs from 20th November - 9th January 2021.