Exhibiting artists:
Cleo Barbour, Andy Barker, Wilhelmina Barns-Graham CBE, Paul Benney, Jessica Biggs, Dame Elizabeth Blackadder RA, Frances Aviva Blane, Sandra Blow RA, David Williams-Bulkeley, Eric Butcher, Nancy Cadogan, Peter Care, Lynn Chadwick RA, Michael Craig-Martin RA, Daniel Crawshaw, John Craxton, Marice Cumber, Julia Engelhardt, Sir Jacob Epstein, Rosannagh Scarlet Esson, Sir William Russell Flint RA, Lucian Freud, Dame Elisabeth Frink, Sir Terry Frost RA, Rachel Grace RE, Jelly Green, Nicola Green, Nigel Hall RA, Tom Hammick, Ivon Hitchens, Sir Howard Hodgkin, Kathleen Hyndman, Alice Irwin, Bruce McClean, Don McKinlay, Gail Mason, Victoria Meadows, Celia Montague, Breon O'Casey, Sir Grayson Perry RA, John Piper, Alan Rankle, Arabella Ross, Sophie Ryder, Nitan Sawhney, William Scott, Carrie Stanley, Trevor Sutton, Carolyn Tripp, Rebekah Tuluie, Keith Vaughan
This exhibition is open to the public, however please note
booking is absolutely essential in order to gain access

Exhibition is open daily from 11am until 4pm (last entry at 3pm)
Dorfold Hall, Chester Road, Acton, Nantwich, Cheshire, CW5 8LD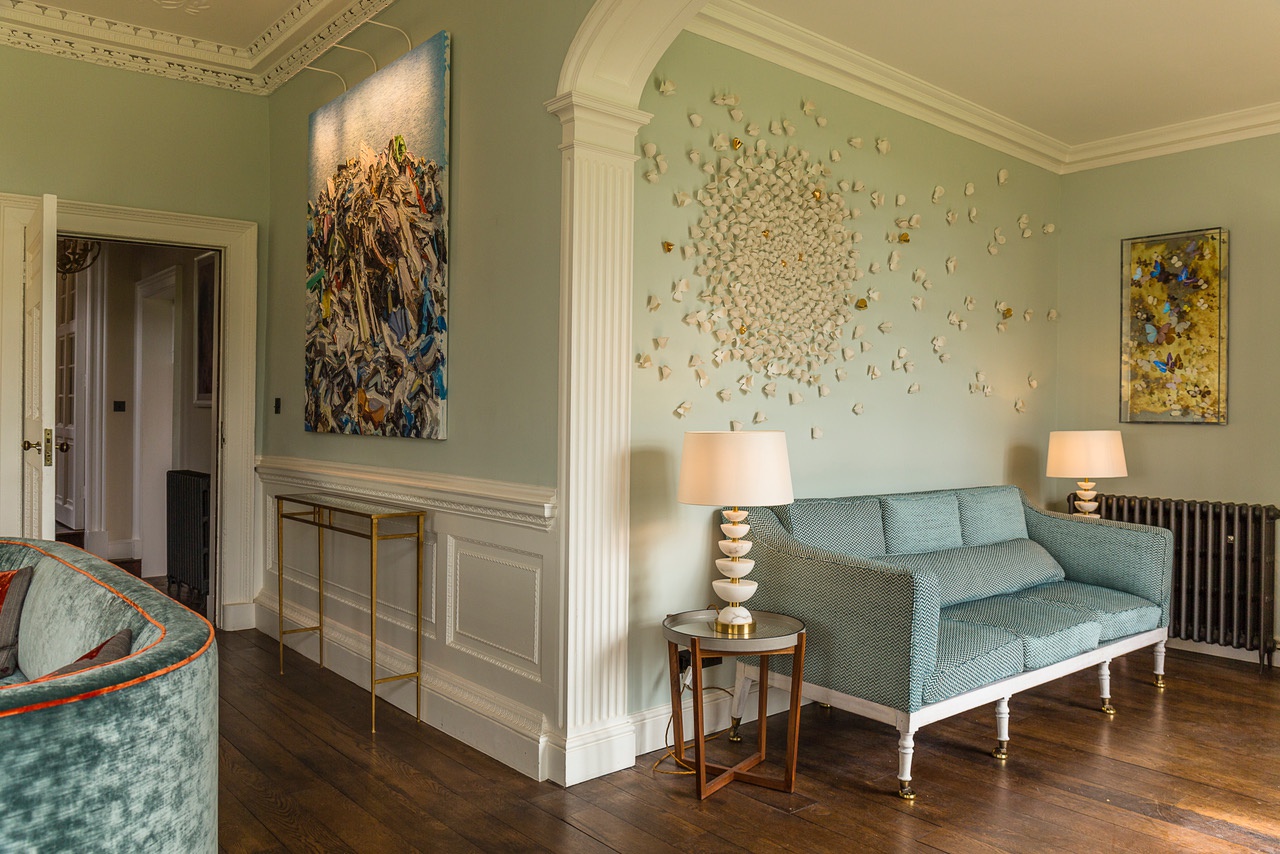 This exhibition is a celebration of British Art. Come and enjoy an exhibition in this quintessential British stately home, a Jacobean mansion set in the heart of the English countryside. Dating to 1616, Dorfold Hall is known for its intriguing combination of the historic and the contemporary. The paintings, prints, sculpture and ceramics have been placed in response to the beautiful spaces of the Hall. Spaces being used include the dramatic setting of the Drawing room, with its ceiling designed by Italian plasterers in 1621, and the King James Suite, a room that got its name having been designed specifically for King James I in the 1620s. You will also see the Drawing Room, Dining Room and The Coach House, now used also for weddings where an immersive sound and video work by artist Paul Benney in collaboration with Nitin Sawhney is being hosted.
Directions:
Darfold Hall is easily accessible from both the North and the South, being only 10 miles from the M6 motorway (exit 16) and only 45 minutes from Manchester airport. Crewe train station is a mere 15 minutes away, which in turn, the station is only 35 minutes from Manchester and 90 minutes from London. Helicopters are welcome to land on the Lower South Lawn. Please note that for buses a height restriction (10 feet) applies for the ornate main gate. Alternative entrances are available to the estate please contact Dorfold for more details.